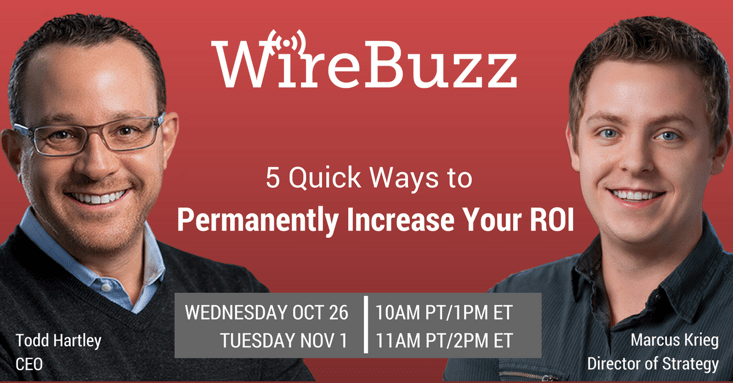 What if a few simple videos could immediately (and permanently) increase the amount of leads and sales generated by your website?
Those would be pretty valuable assets, right?
Well at WireBuzz, we've discovered that there are 5 types of videos that are virtually guaranteed to drive ROI, regardless of industry, audience size, or budget.
The trick is to focus on boosting important metrics at several key points in your sales funnel...and then creating videos specifically designed to move the needle!
On this free webinar, you'll discover 5 types of videos that guarantee a high ROI:
Increase home page conversions by 20% or more
Get 4x more prospects to engage with your sales emails
Convince prospects they need your solution BEFORE you even tell them about it
Supercharge your sales with the power of story
Capture more leads everyday, without creating more content or increasing your ad budget
On this webinar, you'll get the specific strategies we use to help clients get each of those benefits using video.

To make it easy to join, we're running this webinar 2x over the course of a week. Sign up once and feel free to attend whichever session works best for your schedule.

We'll send you a reminder both the day and hour before each webinar session.