Don't waste your time and money on videos that don't achieve your business goals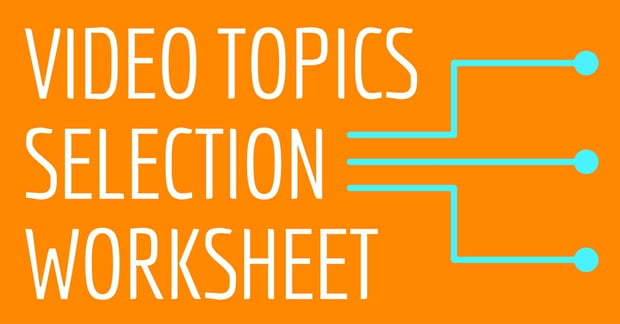 Let me guess...
You know your customers would rather watch videos than read your web copy, but you're not sure where to get started?
Which videos should you produce first? And how do you actually use the video once it's done?
These are big questions that demand answers.
After all, videos are more difficult to produce than text-based content, so it's critical you invest your time and money wisely.
And the first step in creating profitable videos is choosing the right topics.
To help you get started with your video marketing plan, we created this 7-question worksheet that will guide you to the most profitable topics for your business.
The methodology outlined in the worksheet is based on the same questions we use when consulting our clients on strategy.
Here's what you'll discover:
How to choose video topics based on your business needs

Recommendations for how each type of video can be used in your sales and marketing plan

Real-world examples of businesses successfully using each type of video
To get started, just fill out the form on the right!